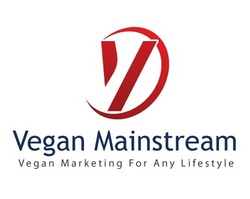 Are you interested in joining the Vegan Mainstream team? We are looking for talented writers who understand the vegan and vegetarian lifestyle, and who can write professionally with unique perspective about this lifestyle. Experience in marketing, blogging, entrepreneurship, HR, legal, finance or other professional functions are a plus. We are looking for individuals who can do feature interviews, provide recommendations, advice, editorial analysis and commentary on the latest challenges and opportunities facing vegan professionals and the larger vegan/vegetarian community.
If this sounds like your cup of tea, fill out the following application and we will contact you about next steps.
What We Require:
• 300-400 words per post
• A photo with each post (with photographer credit if required)
• Each post must be SEO optimized – title, images, URLs, description and tags (we will provide over 100 keywords to choose from)
• Experience with WordPress (or a willingness to learn how to post a basic article)
• Knowledge of the vegan and vegetarian lifestyle
Compensation / Exposure
$10 per post (paid bi-weekly)
Writer name on the blog summary page
Photo and name on each blog post
Individual page listing all your blog posts with twitter and Facebook links
BONUSES PROVIDED IF YOUR MONTHLY ARTICLES MEET ENGAGEMENT TARGETS (we will explain more later)
Frequency
Once you have been through the application process, our editor will contact you about doing a guest post. If the first post works out for everyone, we will contact you about doing more writing for us.
Location
We don't mind – work from anywhere!!
All payments will be processed via Direct Deposit
Blog URL: http://www.veganmainstream.com/veganblogs