Creme Brulee French Toast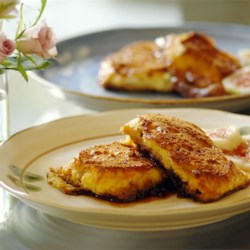 I mad this for breakfast this morning I stared the prep work last night. It was so YUMMY!
I suggest baking it a little longs than the directions say because when I took it out of the oven after 40 minutes it was a still a little soggy. I left it in for additional 10 minutes.